Everyone wants to look good!
Clockwise are proud to present "Keep LYFE Moving".
This monthly series is all about you and your wellbeing. It is clinically designed to empower you and give you the tools you need to make positive change to your health. You can attend alone or as a team - we encourage team attendance as the LYFE Doctors specialise in Corporate Wellbeing. The sessions are delivered by Dr Ed, Doctor of Lifestyle Medicine, General Medicine and Surgery. His sessions are built on a foundation of 50 years of medical research and sit around the 8 core areas for health and wellbeing from the Multi-Award Winning App, LYFE.
A chance to mingle, build relationships with meaning and promote positive energy throughout your day to change your life for the better.
You get one LYFE, live it well!
This week: "Everyone Wants to Look Good"
Special Guests; MakeThread, YogaCita, FloatPlanet.
This weeks topic covers areas such as..
THE PROBLEM
- "The Metabolism" - what is it?
- "Cutting the Bull of Diets" - Paleo, Atkins, Vegetarian, Vegan, Plant-Based Diets, Low-Fat diets, Body-Type diets
- Detoxes and Cleanses - Truth or Myth?
- The Hunger Hormones - How to control them and your genetics.
- "Carbs are the Enemy" - Low Fat vs Low Carb
- Famine vs Feast - The rise of laziness.
- Fortified Food - How big marketing budgets change your behaviour.
- Food Industry vs Dieting Industry
YOUR SOLUTION
- The Single Diet
- Tracking and motivation
- The 20 Minute City
Q&As -
09:30 - 10:00 - Yoga with YogaCita - Lucita Fernandes (Don't forget to bring your athleisure wear!)
10:00 - Close and Networking
We can't wait to see you all on Monday 4th October!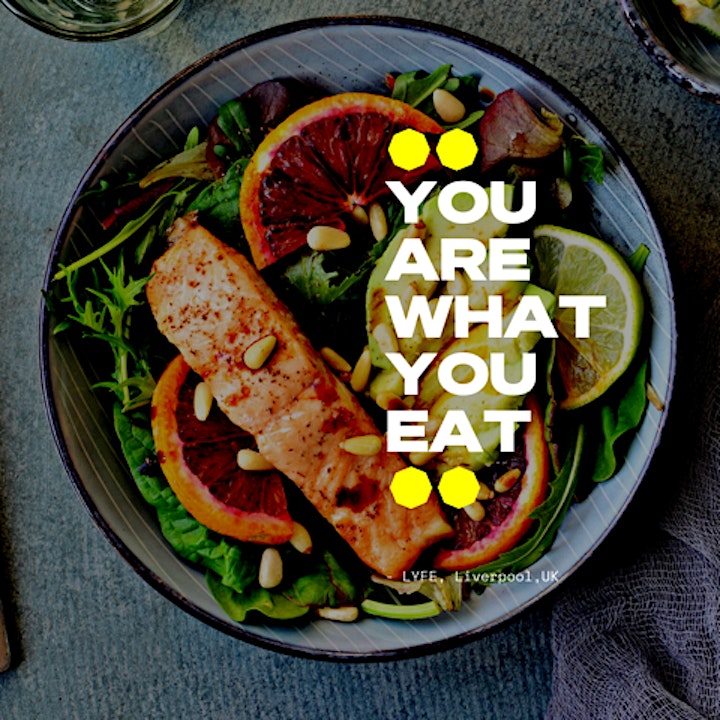 Date and time
Mon 04th October
08:30 - 10:30
Location
Clockwise Offices,
Edward Pavilion, Liverpool, L3 4AF